This was my second time euthanizing a beloved pet. Last time, when I took Dusty, our 17-year-old bulldog/shih tzu rescue dog to put him out of his misery, my reaction took me by surprise. I had to triage my body on the spot, throwing all my Mindful Methods at myself one at a time until I found one that worked.
This time, I was prepared!
First thing in the morning, I listened to a 10 minute guided meditation on the free Insight Timer App called "Relieving Anxiety-Feeling Grounded." Honestly, with over 7 thousand meditations to choose from, just figuring out what to listen to can give a person anxiety! Back in 2014, when I encouraged all my students to download the app, there were 52 meditations to choose from, and I thought that was a lot! At least they have succeeded in grouping them by duration and theme, so navigating the app isn't too cumbersome.
After the meditation, I opened my eyes and decided to listen to a podcast by Ram Dass on his App from the Love Serve Remember Foundation. While I was dressing and putting on my make-up, I was listening to His Grooviness teach a group of students about the Universe. Sometimes I can access the part of myself that feels the oneness in all things, other times I think it's mumbo jumbo. I guess it depends on what I decide to put in my mind, and where I want my mind to take me.
I put Ram Dass on pause and went to put Cosmo, our dear old cat who really acted more like a dog in all the best ways, in his cat carrier. We drove down the street to the Vet and I signed the papers.
When they took Cosmo away to put in his I.V. port, I pushed play and listened to the rest of Ram Dass, talking about the veil, energy, and the "other side." Cosmo died quickly and painlessly, with me stroking his fur and whispering in his ear that I would see him on the other side.
I can't remember ever using that term before, and it felt so right saying it at that moment because I believed it with all my heart.
My chest had the warm wide-open feeling that I get during Loving Kindness Meditation, where I feel like I am radiating love.
The rest of the day, I enjoyed spending time with my sister who was in town visiting our Dad. It was her birthday, and as she lives 3,000 miles away, we don't get to hang out on our birthdays too often. We had lunch at the beach in La Jolla, looking out at the sparkling Pacific Ocean. Watching the waves rolling in and out was the perfect Mindful Method to add to the good choices I had already made.
Checking another off my "Do What Gives You Joy" list my sister and I luxuriated with our toes in warm sudsy water and our fingertips caressing glass beads in bowls of warm water. A manicure and pedicure is high on my hit parade of self-care, and I am grateful that I could make it happen. That activity did double duty, as I was able to feel the gratitude with the joy, letting it land and rewire my brain for more happiness and resilience. It creates an upward spiral, an antidote to sadness and despair.
As the sun put the day to bed, I reflected on how well advanced planning works when you have Mindful Methods at the ready.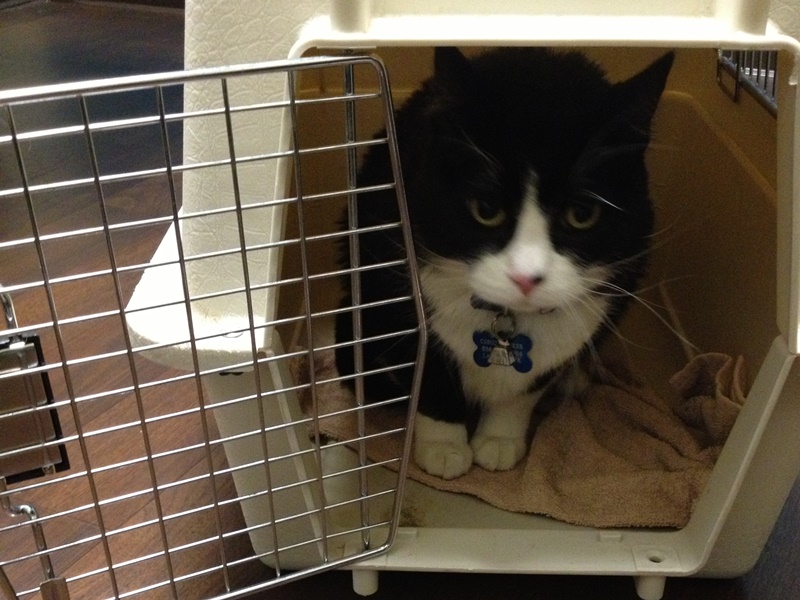 Rest in peace, Cosmo Potiker (2003 – 1/12/2018).
Please share your thoughts. . .